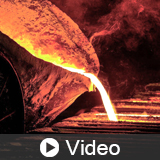 Architectural Castings: Traditional Elegance & Tomorrow's History

About the Sponsor
Marcoza Castings is a manufacturer of bronze and aluminum sand castings producing custom designed bronze architectural plaques, bronze memorials as well as bronze and aluminum historical reproductions. With its production facilities in Fort Worth, Texas, Marcoza Castings is centrally located to conveniently serve the entire United States and fulfill the growing demand for high quality bronze signage and bronze memorials.
Course questions/comments
800-678-4848
In this course you will learn about the history and evolution of bonze and brass castings and their impact on the world. From simple beginnings to modern day technology you will gain insight and understanding of the sand casting process. The benefits of cast metal signs and plaques will be identified versus other sign options. There are virtually unlimited options available for communicating your message with cast signs and plaques. You will also learn about the cost effectiveness, quick turnaround time, and long term benefit of using cast metal signs.
Learning Objectives:
Examine various historical applications of cast bronze and brass products and their impact on the evolution of civilization
Identify the benefits and differences between cast metal and other alternative sign mediums
Discuss the characteristics and composition of bronze, brass, and aluminum and examine the production cycle of manufacturing a custom sand cast plaque-sand casting process, and its ease of installation and maintenance
Explain the inherent sustainable characteristics and benefits of cast metal, and identiy what to look for in amanufacturere when specifying cast metal plaques, signs and decor items
Design Category (CSI Division):
Course & Quiz Details:
10 Multiple Choice and True/False Questions
A score of 80% or higher is required to receive a certificate of completion