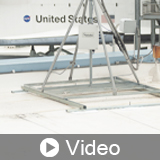 Rooftop Equipment Securement: Codes and Solutions

About the Sponsor
Your facility's roof protects a huge percentage of your assets and happens to be home to mission critical systems such as your HVAC, plumbing, electrical and even solar. So when integrating these systems on your roof, it's vital to make sure all components mesh well while leaving your roof watertight, within code, and maintaining your roof's warranty.Joel Stanley, our founder and pioneer, recognized this need and began designing a universal anchor that would be a seamless, non-penetrating component of the current roof system while providing the strength and engineering required to keep equipment in place. Fast forward several years – after designing, testing, and consulting with roofing experts around the globe for every environment – that universal anchor, now known as the U-Anchor, was born.
Course questions/comments
8885752131
This one-hour course provides a framework for understanding the importance of rooftop equipment securement. We'll review current methods that are no longer code compliant and explore modern innovative solutions that properly secure all rooftop equipment and accessories. We will examine the critical need for application appropriate planning, calculating and installation.
Learning Objectives:
Describe the updated codes required for rooftop equipment securement to be compliant and provide long-term performance and safety during natural weather events, protecting the building envelope and community.
Identify proper securement and installation options for various rooftop equipment on all low-slope commercial roof types, including fasteners by deck type, anchors, labor, and their associated cost for proper performance.
Explore engineering and specification requirements for the securement of rooftop equipment including wind uplift, seismic movement, compression, and watertight integrity.
Explain the difference of available rooftop equipment attachment products, including design, performance, and installation requirements for proper product selection.
Identify rooftop equipment applications and the importance of code compliant securement, including mechanical, electrical, and plumbing, communication, life safety, security and many more.
Design Category (CSI Division):
(07) Thermal and Moisture Protection