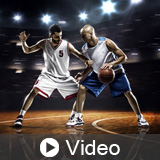 Specifying the Best Sports Floor for Your Facility

About the Sponsor
Founded in 1897, the MFMA is the only authoritative source of technical information about hard maple flooring. The association publishes grade standards, guide specifications, floor care recommendations and specifications for athletic flooring sealers and finishes available from MFMA headquarters or for download from the MFMA website. Mission Statement: MFMA's mission is to be the worldwide authoritative source of information about maple sports flooring and related sports flooring systems. MFMA accomplishes this mission through the development of quality and performance, installation best practices, education, and by promoting the use of quality maple and sports flooring products. Architects, contractors, school officials and maintenance personnel regularly consult the MFMA with questions about the specification, use and care of MFMA maple flooring.
Course questions/comments
888-480-9138
The health, safety and performance of athletes is greatly affected by the playing surface. Standards for the dynamic relationship between a sports floor and athletes demonstrate that sustainable maple hardwood flooring offers exceptional accommodation of forces while enhancing play. This course also discusses key selection considerations used for material specification of a natural wood or synthetic sports and activity floor and describes a variety of basic subfloor and surface configurations for maple floors. The Maple Flooring Manufacturers Association (MFMA) - manufacturers, sport floor contractors, distributors and allied product manufacturers who subscribe to established quality guidelines - is the authoritative source of technical and general information about maple flooring and related maple and synthetic sports flooring systems.
Learning Objectives:
Recognize the unique attributes the growing environment lends to Northern hard maple sports flooring, including its natural sustainable qualities and characteristics, and how the MFMA has established strict member-imposed guidelines for the selection and grading of lumber, in order to standardize selection criteria
Cite the key selection consideration categories that can be used to guide material specification of a natural wood or synthetic sports and activity floor
Identify the MMFA's PUR performance and uniformity standards for natural wood materials in terms of their ability to enhance the health and safety of athletes and to perform as designed
Describe the three basic subfloor designs for maple sports floors, the three basic finish patterns for surface configurations, and the unique features and benefits of each
Design Category (CSI Division):