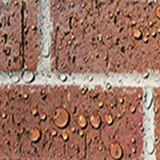 A Comparison of Liquid Applied Rough Opening Prep and Air Barrier Chemistry, Performance, Capabilities and Applications

About the Sponsor
PROSOCO is a national manufacturer of products for cleaning, protecting and maintaining concrete; making building envelopes air- and water-tight; and cleaning, protecting and restoring new and existing masonry buildings. We strive to provide innovative products and services that improve the appearance and performance of our built environment. Since its founding in 1939, the company has excelled at the innovation and development of superior products and services for the construction industry. The United States Capitol Building, Grand Central Station, the World Trade Plaza, the Smithsonian Institute, Jacobs Field. . . PROSOCO products are a part of constructing, restoring, and preserving our present and our past. PROSOCO has offices and production facilities in Lawrence, Kansas with an extensive sales and technical support staff throughout the United States. PROSOCO products are available internationally with products currently sold in Canada, the United Kingdom, Ireland and China through licensed manufacturers.
Course questions/comments
800-255-4255
Tuesday, February 12, 2019 - 12:00pm to 1:00pm EST
A brief step back to discuss why Air Barriers are important, and then a discussion around which properties are really important in a Rough Opening Preparation, and Air Barrier Material. A listing of the chemistries of the major Fluid Applied Rough Opening Prep and Air Barrier materials follows with a review (based on Product Data Sheets, Installation Guilds, Safety Data Sheets, other literature pieces and Industry Knowledge) follows with some of the plusses and minus for each chemistry.
Learning Objectives:
A basic overview of how Fluid Applied Rough Opening Preparations and WRB's came into being – a little history of how we arrived here.
A high-level view of the different Fluid Applied Rough Opening Preparations and WRB's on the market today.
Discuss some of the advantages and disadvantages of all chemistries.
Walk away with a better understanding of your options.
Webinar Recording Download: