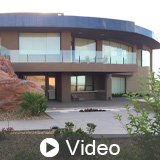 One Coat Stucco in Modern Society

About the Sponsor
NOCSA's mission is to promote the manufacturing and installation of quality one coat stucco through education to meet and exceed the standards that are set for the industry. One coat stucco is an ideal exterior wall treatment for residential, commercial, institutional or industrial buildings. It can also be finished in a variety of ways, including pre-mixed colored cement stucco finish coats, elastomeric coatings and paints, or even acrylic textured finishes.
Course questions/comments
888-461-3352
In this one-hour course, we will trace the evolution of stucco to more fully understand how the product has influenced both the exterior and interior construction of walls in today's modern structures. We will also compare and contrast one coat stucco to three coat stucco to see the value that the one coat stucco system offers. Best practices for product mixing and application of stucco from substrate to finish will be presented to reveal cost-effectiveness, energy-efficiency, durability, sustainability, and design versatility features. In addition, we will examine the various ways that one coat stucco has proven to have weather resistant and fire-resistant properties that contribute to a healthier and safer environment for people and property.
Learning Objectives:
Explore the history of stucco and explain how it has influenced modern buildings that are both durable and sustainable.
Define one coat stucco and explain how it provides design flexibility as well as cost-effective solutions.
Discuss the stucco process from substrate to finish to highlight the ways the application provides energy-efficiency as well as thermal and sound insulation.
Analyze the fire and weather resistive properties of one coat stucco that make it safe for buildings and its occupants.
Design Category (CSI Division):