Brian Ng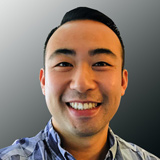 Brian Ng is the Technical Director for All Weather Insulated Panels. In this role, Brian drives the company's strategy in product development, technical services, digital design, sustainability, and research and engineering. He has also held various positions with responsibilities ranging from quality, field services, and marketing since joining AWIP in 2010.
Brian is currently a member of the Metal Construction Association's IMP Alliance Technical Committee and the American Society of Civil Engineers. He earned his Bachelor of Science degree in Civil Engineering from the University of California, Davis and is a Registered Professional Engineer in the State of CA and a LEED Accredited Professional.
Brian is passionate about judo and spends his time practicing whenever possible. He also enjoys the outdoors and loves mountain biking, snowboarding, hiking, and obstacle course racing.