Chris Kimball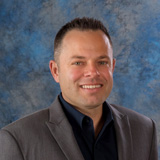 A graduate from Oakland University with a bachelor's degree in Communications, Kimball has more than 18 years experience with architectural building products. Upon graduation Kimball joined Kux Graphics & Architectural Products as an Operations and Project Manager. In 2009 Kimball joined the sales force at Shaffner Heaney Associates and then ALUMITECT Industries before joining CEI Materials.
Joining the team in 2018, Chris Kimball oversees CEI's independent sales representatives and estimating department as well as providing innovative strategies and sales tactics to promote the growth of the company.
Chris has a strong background in sales, planning and leadership that has helped drive CEI Materials national strategic objectives and he continues to build presence in key US markets.