Chris Sullivan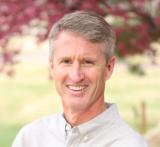 Vice President of Sales and Marketing for ChemSystemss Inc and their holdings.
Chris Sullivan is the Vice President of Sales and Marketing for ChemSystems Inc and their holdings, Cement Colors and Decorative Concrete Supply of Kansas. ChemSystems Inc. is a manufacturer of Helix Color Systems, a premium line of Decorative Concrete admixtures, colorants, toppings, and sealers. His responsibilities include managing all sales and marketing activities for the company in addition to new product development with an emphasis training, application and technical service. Prior to his time at ChemSystems, Chris was the National Sales Manager for QC Construction Products, and a Technical Sales Representative for Bayer Corporation in their Polyurethane and Inorganic Pigments Divisions for 8 years.
Chris has been considered an expert in the decorative concrete industry since 2005, specializing in troubleshooting and problem solving, with a focus on sealers and color related issues. He has been a presenter at the World of Concrete trade show since 2004, the Concrete Decor Show since 2009, as well as dozens of other trade shows, symposiums and technical seminars worldwide. He has written extensively on different aspects of Architectural Concrete for various magazines including: Concrete Expressions, Durability and Design, Concrete Homes, Concrete Décor, and Concrete Products. He created Sullivan's Corner, an online technical forum located on Concretenetwork.com, and has authors the column Concrete Questions in Concrete Decor magazine. Chris has published over 200 articles dealing with of all facets of decorative concrete, with a focus on explaining and solving common installation issues. He has published 4 books dealing with trends in decorative concrete. In 2015 he was the 19th member inducted into the Decorative Concrete hall of Fame. Chris also is the technical consultant for Bomanite International Limited and is the decorative concrete specialist for the American Society of Concrete Contractors (ASCC). He received his B.S. in Chemistry from the University of Pittsburgh in 1992 and lives in Denver Colorado with his wife and three children.