Craig Haney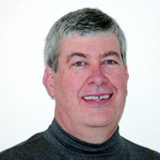 Director of Specifications
Mr. Haney has been involved in architecture and construction for over 40 years, specializing in construction specifications. Craig offers a unique window into the world of construction products and specifications, and how those products are selected and specified.
Craig is Director of Specifications for ZeroDocs.com, where he oversees the production of the SimpleSpecs™ master specification system, which he developed in 2019 to provide low-cost, easy-to-use master specifications for design professionals and construction product manufacturers. SimpleSpecs™ is distributed by ZeroDocs.com.
Mr. Haney co-authored the book "The Spec Shaman - How to Get Your Building Products Specified" jointly with Ron Blank of Ron Blank and Associates.