Dan Millard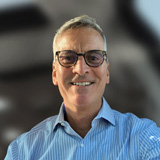 Midwest Regional Sales Manager
Dan has a vast background at multiple levels in sales distribution, including marketing and management. He is a true business professional, possesses a competitive energy, and takes a strategic approach in all areas. Dan has more than 25 years' experience as a National/Regional Sales Manager for major manufacturers in industrial plumbing, HVAC, as well as Building Materials Industries. Dan has spent the last 10+ years in the Tankless and Hybrid water heating arena, both electric and gas.
Finding sustainable and efficient water heating solutions has been Dan's career passion. Having worked on such solutions with the likes of GM, For Motor, and Amazon, as well as Wastewater Treatment plants, and multiple other commercial and residential projects throughout the country.
Dan is a Graduate of the Eli Broad College of Business at Michigan State University and is a Proud "Spartan" Alumni. He is also an avid Detroit sports fan. Dan and his Wife and Sons now live in Grand Rapids, MI.