Doug Galeone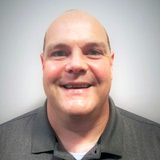 Doug Galeone leads the company's U.S. Sales operation at CHUTES International. Overseeing three of the product line drivers, Direct, Indirect and Service, he has developed a team that is leading the company's biggest expansion in its history.
Before Doug arrived at CHUTES International, he served as President of Gale One Consulting Services ranging from developing training programs to growing leaders for companies to establish themselves as leaders in their industry.
Before building Gale One Consulting, Doug led the charge at Dex Media Inc as Director of Regional Sales to turn around the failing Yellow Pages directory reporting to the VP of Sales.
While at The Merchandiser Magazine / American Marketing Services, Doug was the key strategist in the company's expansion into new markets ultimately resulting in 125 individual regions. He enriched the people-oriented culture amongst management and collaborated with the President and CEO to drive change and efficiency within.
Doug education is in speech communications and business management from University of Maryland at College Park.