Michael Burch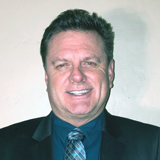 Vice President of Sales and Marketing
Mr. Burch has over 25 years of experience in the sales, marketing and manufacturing of water and energy conservation products. Mr. Burch has always been associated with the latest water and energy efficient technologies while guiding companies towards new growth opportunities sold through retail, wholesale and agricultural channels of distribution.
Mr. Burch is currently responsible for national utility and builder accounts supported through a network of independent representatives, national distributors and utility driven rebate programs. Michael's experience includes 10 years as a Vice President of Sales and Marketing with NDS a drainage and low volume irrigation manufacturer; 5 Years as a Senior Vice President of Sales and Marketing with Jain Irrigation an agricultural and landscape irrigation products manufacturer and is currently the Vice President of Sales and Marketing with ACT D'MAND KONTROLS Systems, a manufacturer of D'MAND hot water delivery systems for residential and commercial markets.
Michael received an MBA from Pepperdine University and can often be found training and presenting water and energy conservation technologies in both English and Spanish.