Nat Whitehurst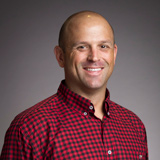 Nat Whitehurst is the AZEK Building Products Area Sales Manager for the west coast of Florida. He has been with The AZEK Company for 7 years. He has received numerous awards from AZEK including Salesman of the year in 2015. Nat was instrumental in developing Decking as Cladding for AZEK and worked on some of the first projects using this application.
Nat has been in the building industry since graduating from college. He worked originally on the homebuilding side, first for a production builder and then a custom home builder. He then transitioned into sales, working for an engineered concrete products manufacturer before moving on to work for The AZEK Company. Nat's understanding of multiple facets of building has greatly helped him be a better resource for his customers.
Nat and his family live in Sarasota, Florida. He enjoys spending time with his family (especially if it's in the outdoors), fishing, hunting and coaching his kids' sports teams.