Tracy Smith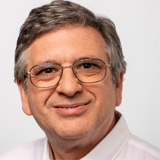 With over 30 years in customer-facing product support, Tracy has always been a firm believer that "sales and marketing may sell the FIRST unit, but SERVICE sells the rest." In this age of internet retail—and the demise of brick & mortar establishments—the trust and confidence of face-to-face product support, along with a recommendation from a trusted friend or colleague, is still an unbeatable combination for sustained growth in any business. For Tracy, investing in knowledge has always had the best returns.
Tracy's careers in radio broadcasting, graphic arts equipment support, project administration, and most recently his 14 years in Technical Support and as Product Trainer at Eemax, have honed a unique perspective on the definition of 'customer' and the best way that each individual can be well served. Tracy holds an A.S. in Manufacturing Engineering Technology and a B.S. in Management from Albertus Magnus College. He also carries a private pilot certificate with instrument privileges for a single-engine, fixed-wing aircraft.
Spare time interests include spoiling his two grandchildren, flying a Cessna 172, and raising purebred White German Shepherds with his wife, Elaine, at their home in Connecticut.