Tory Weber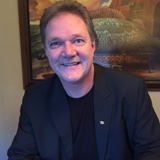 Tory has worked in the building materials sector starting in 1980 as a customer loader at a local building center. Tory worked his way into senior management eventually overseeing store expansions, contract sales and poor store turnaround. It was in this environment while interacting with customers and sales associates that the many shortfalls of various products within the building material supply chain were identified. Armed with how products flow through the building material sector and understanding the needs of the distributor and retailer Tory successfully launched 10 new and improved products into the building materials sector. One innovation outside the building materials sector was developing and launching a heated skate blade called Thermablade. This saw partnerships with the NHL, Wayne Gretzky, Hockey USA, Hockey Canada and the Russian Ice Hockey Federation. Skaters in the Red Bull Crashed Ice also used the blades. One item in the building materials sector that really stood out in Tory's eyes as one that need significant improvement was the deck board. Common shortcomings of both wood and composite deck boards were many and Tory worked very hard to develop the next generation deck board, one that was non-combustible, highly aesthetic, was always straight and true and resisted scratching and staining. A rugged aluminum channel to give the deck board its structural integrity inlayed with beautiful porcelain tile to give the deck board it's great aesthetics. Tory continues to develop new products at his home in Calgary Alberta Canada where he lives with his wife Shawna. Tory has 2 adult married children Joshua and Jessica who also reside in Calgary. Tory's SigmaDek Board innovation was nominated for best new innovation in Canada by the Manning Innovation Awards in 2015 and the ThermaBlade Innovation launched at the Hockey Hall of Fame received over 270 million media impressions in the first 3 weeks of the product launch.
Take One of My Live Webinars!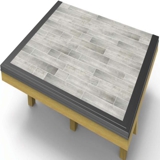 Monday August 12, 2019 12:00 pm 1:00 pm EDT
Learn about the evolution of decking materials and compare and contrast their characteristics. Discover cutting-edge developments in decking technology.