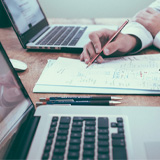 Fast and Fully Loaded: 5D BIM

About the Sponsor
Southwest Solutions Group® is a solution-oriented business-to-business company that provides innovative efficiency systems to all types of businesses and government agencies. Headquartered in Dallas, our team is comprised of over 100 highly experienced professionals, operating out of 16 offices nationwide.
Course questions/comments
281-924-4614
Monday, December 28, 2020 - 12:00pm to 1:00pm EST
Design professionals will explore how a 5D BIM plug-in can improve the design process, allowing them to efficiently plan space and create storage solutions with creativity and flexibility. Dynamic design features , including accessibility and safety, with real-time pricing enhance the creative and decisioning process from conception to final inspection. Modular design and storage solutions that reduce waste and improve the built environment will be reviewed utilizing the 5D BIM plug-in to realize the multiple benefits of this technology.
Learning Objectives:
Discuss the evolution of design tools and the current use of 5D BIM technology.
Describe how the 5D BIM plug-in assists with efficient space planning and storage solution options that meet all applicable accessibility, national, and local codes.
Explain how the plug-in's "clash detection" capabilities can expose potential design issues prior to the start of construction.
Examine how other storage design options create space and reduce waste, including how the 5D enhancement improves the design process for both designer and the process for both the designer and the client.