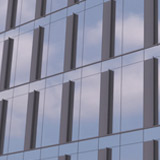 Firestopping Engineering Judgments

About the Sponsor
STI leads the industry in developing innovative fire protection systems that help stop the spread of fire, smoke and hot gases. For over 30 years, our team has worked hand in hand with the construction industry to create simple solutions to complex firestopping problems. Our SpecSeal® and EZ Path® product lines are engineered to deliver powerful performance. Because our system designs are user-driven, they are easier to apply. The result is simply designed, outstanding fire protection systems which often result in lower installed costs. STI products and systems offer innovative firestop solutions for all types of new construction and retrofit applications. Since firestopping is our only business, we concentrate all our resources on providing the highest quality, fully tested, innovative firestopping solutions.
Thursday, May 18, 2023 - 12:00pm to 1:00pm EDT
Firestopping Engineering Judgements, or "EJs" as they are commonly referred to as, show up on construction projects often when field conditions differ from the original intended design. These unanticipated construction hindrances encountered in the field often cannot be easily or cost-effectively redesigned, so firestop manufacturer recommendations are typically made to propose alternative designs to ensure performance of the firestop system is not compromised. While EJs may be unavoidable at times, upfront planning during preconstruction meetings and coordination between the trades can minimize the number of EJs required. Still, firestop manufacturers are called upon to issue tens of thousands of EJs per year to address non-standard construction. Since these recommendations are not based upon identical designs as tested, it is important that they be developed using sound engineering principles and good judgment. This course is intended to identify the critical elements needed for architect, specifiers, construction industry professionals, building officials, fire officials, firestop contractors and other stakeholders to obtain EJs when necessary, providing guidelines and resources for doing so.
Learning Objectives:
Fully understand the unique challenges of EJs are critical in helping to avoid costly changes, delays, and compromised life safety requirements liability downstream
Fully understand the critical elements needed for obtaining an engineering judgement
Understand what firestopping is and what 3rd party tested systems are
Understand which code provisions allow for the use of Engineering Judgments and how various AHJs (authorities having jurisdiction) interpret them and handle approval of EJs
Identify guidelines and other key resources for obtaining and engineering judgement