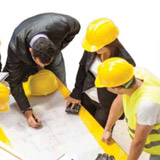 Firestopping Key Points

About the Sponsor
STI leads the industry in developing innovative fire protection systems that help stop the spread of fire, smoke and hot gases. For over 30 years, our team has worked hand in hand with the construction industry to create simple solutions to complex firestopping problems. Our SpecSeal® and EZ Path® product lines are engineered to deliver powerful performance. Because our system designs are user-driven, they are easier to apply. The result is simply designed, outstanding fire protection systems which often result in lower installed costs. STI products and systems offer innovative firestop solutions for all types of new construction and retrofit applications. Since firestopping is our only business, we concentrate all our resources on providing the highest quality, fully tested, innovative firestopping solutions.
Thursday, March 16, 2023 - 12:00pm to 1:00pm EDT
In this one-hour seminar, the basics of life safety and code compliant design for firestopping installation are covered. Additionally, this course covers major issues in design such as the coordination of different trades responsible for firestopping. A UL system approach for firestopping for mechanical, plumbing, sprinkler, electrical and data cabling penetrations is covered, as well as for joint construction and curtain walls. Finally, this course covers how code requirements can impact design.
Learning Objectives:
Define the main type of firestop systems
Describe the UL System approach to managing firestop compliance
Recognize the basics of life safety design, such as when, where, and why to firestop
Identify codes and standards and discover the steps necessary to design compliant firestop solutions
Identify firestop systems by trade