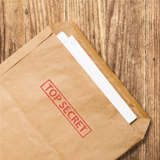 The Fool-Proof Method to Find and Win Better Architecture Clients

About the Sponsor
The Architect Marketing Institute helps architecture firms win better projects and better fees through effective marketing. Download the architecture firm marketing flowchart on our website!
Course questions/comments
(415) 423-2225
Thursday, April 18, 2019 - 12:00pm to 1:00pm EDT
Today many firms feel that the only way they can be competitive is to lower their fees. However, many clients appreciate the value of design and don't haggle excessively over fees. In this presentation we'll go over what these clients are looking for, and how to craft a marketing message that resonates with their goals. Firms that embrace these new methods will thrive, while those who fail to adopt them will wither. On this presentation, you'll discover how to use these new marketing methods to connect with potential clients and build valuable relationships that turn into work in a simple, systematic way.
Learning Objectives:
Identify 3 common architecture firm marketing blunders (and the easy fixes)
Discover a framework for deciding how much to spend on a marketing budget
Learn a surprising simple strategy for finding project opportunities before they are openly publicized
Understand 3 steps to attracting and winning better architecture clients