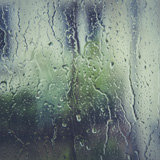 Managing Condensation, Water Intrusion, and Energy in the Real World

About the Sponsor
PROSOCO is a national manufacturer of products for cleaning, protecting and maintaining concrete; making building envelopes air- and water-tight; and cleaning, protecting and restoring new and existing masonry buildings. We strive to provide innovative products and services that improve the appearance and performance of our built environment. Since its founding in 1939, the company has excelled at the innovation and development of superior products and services for the construction industry. The United States Capitol Building, Grand Central Station, the World Trade Plaza, the Smithsonian Institute, Jacobs Field. . . PROSOCO products are a part of constructing, restoring, and preserving our present and our past. PROSOCO has offices and production facilities in Lawrence, Kansas with an extensive sales and technical support staff throughout the United States. PROSOCO products are available internationally with products currently sold in Canada, the United Kingdom, Ireland and China through licensed manufacturers.
Course questions/comments
800-255-4255
Tuesday, November 17, 2020 - 12:00pm to 1:00pm EST
Window-opening air and water leakage has been a difficult problem for the construction industry. This course evaluates building failures, conventional construction approaches, and new developments in waterproofing techniques to show a path forward for designers seeking higher-performing wall assemblies.
Learning Objectives:
Explain why job-site conditions should be used as systems engineering requirements in construction product development.
Compare and contrast the similarities and differences between silicone, urethane, and STPE sealants.
Describe the multi-step weatherproofing process of conventional window installation and how such installations fare in real-world testing conditions.
Instruct others on construction defect remediation using STPE technology through case-study examples.