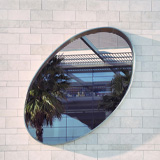 Managing Project Specific Details

About the Sponsor
PROSOCO is a national manufacturer of products for cleaning, protecting and maintaining concrete; making building envelopes air- and water-tight; and cleaning, protecting and restoring new and existing masonry buildings. We strive to provide innovative products and services that improve the appearance and performance of our built environment. Since its founding in 1939, the company has excelled at the innovation and development of superior products and services for the construction industry. The United States Capitol Building, Grand Central Station, the World Trade Plaza, the Smithsonian Institute, Jacobs Field. . . PROSOCO products are a part of constructing, restoring, and preserving our present and our past. PROSOCO has offices and production facilities in Lawrence, Kansas with an extensive sales and technical support staff throughout the United States. PROSOCO products are available internationally with products currently sold in Canada, the United Kingdom, Ireland and China through licensed manufacturers.
Course questions/comments
800-255-4255
Tuesday, January 21, 2020 - 12:00pm to 1:00pm EST
A depiction and analysis of unusual and problematic detailing conditions from specific projects that go beyond use of a manufacturer's standard details for common conditions. This shows how fluid-applied flashing and detailing products rather than peel & stick membranes can be successfully used to handle particularly challenging conditions and how manufacturers can interact with manufacturers to obtain this detailing support.
Learning Objectives:
Explain how architectural drawings are sometimes lacking in structure amenable to waterproofing and air-barrier detailing.
Demonstrate how simple modifications can greatly enhance construct-ability and detailing to prevent water intrusion and air leakage.
Show how to draw air / water barrier details to facilitate use of fluid-applied products rather than self-adhered membranes and building wrap.
Explain how to work with manufacturers to optimize preparation of details for implementation by contractors.