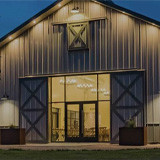 Post-Frame Construction in Low-Rise Commercial Buildings

About the Sponsor
When you build with Morton, you build something that lasts. A Morton stands the test of time- we've been at this for more than 110 years after all. What got us here is simple: our materials, our people, and warranty that beats all others. In the construction industry, you get what you pay for, and cheaper is rarely better. With Morton, you get the most for your money. There's a reason for that: Quality. We want your building to be one you are proud to show off and pass down to future generations. Morton Buildings is also a 100% employee-owned company. Employee ownership means that we are all committed to being the industry leader with a focus on innovation, service, and quality, but most importantly, making sure each customer is completely satisfied with their decision to build Morton. Whether it's residential or agriculture, commercial or community, Morton Buildings brings more than 100 years of experience to all our projects.
Course questions/comments
(309)634-6181
Wednesday, August 9, 2023 - 12:00pm to 1:00pm EDT
Post-frame construction, with its durability, design flexibility, and energy efficiency, is the perfect choice for any low-rise commercial building. Join us in this one-hour course as we discuss post-frame construction methods including foundations, columns, and trusses, as well as materials, coatings, and paint options. By the end of this course, you will be able to demonstrate how post-frame construction can be used in a variety of applications in different markets.
Learning Objectives:
Define post-frame construction and identify materials, coatings, and paint options, including the environmental benefits of each
Discuss the different post-frame construction methods, focusing on foundations, columns, and trusses to ensure construction is safe for installers and future occupants
Illustrate how post-frame construction can increase energy efficiency through insulation, air circulation, and condensation control to benefit both occupants and the environment
Demonstrate how post-frame construction can be used in variety of applications in different markets