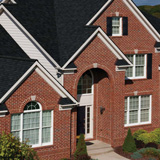 Site Quality Assurance Programs Make a Complete Wall

About the Sponsor
Owens Corning is a global company leader for 80 years, we've been a leader in insulation roofing, and composites. And our global presence, with 20,000 people in 33 countries, help us keep a pulse on the needs of customers around the world. Our commitment to market-leading products and innovations has kept our Company on the Fortune 500 list for 64 consecutive years.
Wednesday, November 6, 2019 - 12:00pm to 1:00pm EST
Project development and documentation is of little consequence if the materials selected and the building assemblies specified are not installed correctly in the actual building. Site Quality Assurance Programs (QAP) integrate into the project management, construction and evaluation process to enhance the chances of achieving properly installed complete wall components to improve the performance and health of a building and its occupants, reduce energy costs, benefit the environment, and reduce moisture damage. Important elements of QAP are reviewed including pre-qualifying and educating contractors and installers on proper installation processes, documentation and verification via independent audits.
Learning Objectives:
Understand how the construction and evaluation benefit of Site QAP reduces the likelihood of air and water leaks, thus improving energy efficiency, benefiting the environment, and the long-term health of the building and its occupants.
Identify the elements of an effective Site QAP that will protect the building/occupants from potential harm owing to building system failure.
Understand Site QAP project management logistics necessary to carry architectural projects through execution, achieving healthy and safe completed buildings.
Understand important specification practices necessary for project documentation to achieve an effective Site QAP for healthy and safe completed buildings.