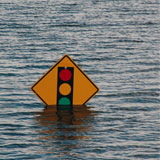 When It Rains, It Pours: Protecting Your Assets with Flood Control Solutions

About the Sponsor
Since 1985, we have been located in beautiful West Palm Beach, Florida, in the heart of Hurricane Alley. Savannah Trims is a marketing arm of 6 distinguished companies, all with a related theme: Architectural Building Specialties, as related to fine quality building components. We at 'Savannah' are specialists in the application of exterior building components such as Exterior Blinds, Glass Skylights and Standard Skylights, and Flood Barriers. Our combined experience totals over 100 years of hands on working with these products.
Course questions/comments
888-640-0850
Wednesday, December 14, 2022 - 12:00pm to 1:00pm EST
Flood protection is a vital part of many projects to ensure a building and its occupants are kept safe in the event of a flood. Join us in this one-hour course as we discuss how to incorporate flood control solutions in order to comply with building flood protection requirements. Participants will be able to identify the main causes of building flooding and suggest the best flood protection methods and systems to prevent the structural and economic damages that can arise from flooding.
Learning Objectives:
Identify the primary causes of flood events, including climactic events and human alteration, and who is responsible for each stage of flood protection
Define various flood terminology, including flood related forces, that are used to calculate flood protection structures
Illustrate the steps needed when designing flood protection to ensure compliance with the required guidelines put forth by FEMA, NFIP, and ASCE
Evaluate the different flood protection solutions available in order to specify the best product for each application's unique needs