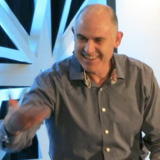 How to Stand Out, Attract and Win Design Projects by Applying Pareto's 80-20 Principle to Marketing Messages
Monday, February 22, 2021 - 3:00pm to 4:00pm EST
This psychologically potent framework enables architects around the world to differentiate their firms. Features real like examples from architects who are becoming recognized as authorities in their markets when they apply three powerful messaging tools.
Learning Objectives:
How to apply the 80-20 Pareto principle to marketing.
Learn how to get the name, address and phone number of potential clients who are planning upcoming projects in your area.
How to get qualified prospects to book an initial meeting by offering a proprietary service they cannot get from any other architect.
Learn exactly what to say to get paid for pre-design advice (rather than giving it away in hopes of winning to projects).