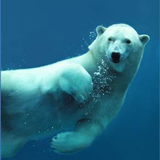 Tepid Water

About the Sponsor
Eemax is leading the evolution of hot water with cutting-edge technology that provides consistent hot water. It is our mission to drive the progression of efficiency maximized by developing advanced tankless electric hot water heating solutions. We are empowering professionals with trusted and versatile products that can accommodate a multitude of installation scenarios. Today, Eemax products are delivering energy-efficient hot water for restaurants, schools, manufacturing facilities, commercial restrooms, laundries, breweries, medical facilities, and more. Wherever hot water is needed—Eemax has the solutions—making us America's #1 choice for tankless electric water heaters. Learn more @eemax.com.
Course questions/comments
2034270527
Thursday, October 14, 2021 - 12:00pm to 1:00pm EDT
Considering the vast number of situations that involve handling hazardous chemicals and materials during the normal course of business suggests that architects needs to be acutely aware of the impact on infrastructure design and specifications surrounding emergency equipment. Understanding the minimum requirements for compliance that is dictated by the Occupational Safety and Health Administration (OSHA) is a crucial first step in this design process. In addition, an understanding of tepid water, as defined by the American National Standards Institute (ANSI) International Safety Equipment Association (ISEA) code ANSI/ISEA Z358.1, and methods for best practices in the delivery of tepid water, will help the architect to design a more effective and efficient building infrastructure that is required to support any necessary emergency equipment. This course presents current OSHA and ANSI/ISEA standards as they relate to tepid water, with an overview and comparison of current water heating technologies.
Learning Objectives:
Participants will have gained an understanding of the requirements of OSHA 29 CFR 1910.151(c) Medical Services & First Aid and ANSI/ISEA Z358.1 standards.
Participants will be able to explain the risks and dangers of non-compliance to these standards.
Participants will learn the importance of tepid water to an emergency response situation: the risk and danger of scald as well as hypothermia.
Participants will be able to compare methods of compliance and develop best practices for selecting a water heating solution based on the application and overall system design.