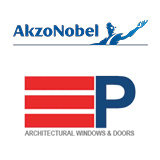 What is in a coating specification – Architectural Metal Coatings

About the Sponsor
With their superior performance and life cycle cost advantages, it's no wonder fluororesin paints based on LUMIFLON have been applied to more than 150,000 industrial and architectural structures worldwide. LUMIFLON based coatings maintain gloss and color when applied to buildings, bridges, water towers, aircraft, automobiles, and other structures for over 35 years. They also protect steel, aluminum, fiberglass, concrete, and other materials of construction from corrosion, sunshine, wind, and rain. The use of LUMIFLON resins can substantially reduce life cycle costs, including maintenance cost, replacement cost, and re-coating costs. LUMIFLON resins are available in conventional solvent grades. Powder coated, water based resins and solid resins allow for the production of low VOC and HAPS free environmentally friendly coatings.
Thursday, April 29, 2021 - 12:00pm to 1:00pm EDT
The Architectural Coatings industry has spent several years developing innovations to improve performance, durability and finish for coatings applied to metal components. This seminar will provide updates on the latest technologies to achieve AAMA compliance, define nomenclature, and discuss characteristics of different application methods. This presentation will provide the tools to help correctly specify coatings.
Learning Objectives:
Understand architectural coatings and where they can be applied.
Understand AAMA as a specification standard and how coatings manufacturers achieve categories.
Determine sustainability with LEED / EPD.
Learn examples of different ways to specify coatings.