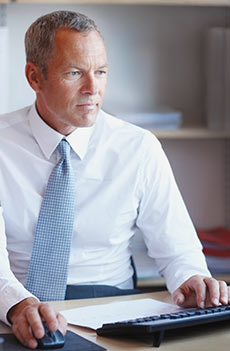 Continuing Education
Course Options
Architects, engineers, and interior designers are required to maintain several credit hours of Continuing Education (CE) every year for professional license retention and trade organization memberships, such as the American Institute of Architects (AIA). Reach this audience of professionals by offering Continuing Education courses with a range of credit types and course delivery options. Our two-time AIA Award for Excellence winning education development team includes architects, graphic designers, and A/E curriculum experts. Our team will coordinate with your product experts to develop and register your courses. Educate the building design community about your product today and get specified tomorrow.
Sponsored continuing education is a powerful marketing tool that gives you the opportunity to develop meaningful relationships by demonstrating building product expertise and leadership. Sponsored courses generate leads, brand awareness, and help you build powerful relationships with architects. Reach hundreds of design professionals every year through a variety of course delivery options.
The Ron Blank & Associates continuing education programs build relationships with the professionals who incorporate products into their Master Specifications used in every building project. We offer several paths for delivering your sponsored education content. Utilize one path for a budget minded approach or work with our team to build a comprehensive grouping of titles and course delivery types. By offering free courses your organization becomes a valuable resource. Architects and design professionals can learn about your building product, maintain their CE hours, and call on you when they need assistance.
Please see below for a synopsis of each Course Delivery type or Contact Us today.
ONLINE ANYTIME
Online Anytime courses are cost effective and available for design professionals at our website year-round, 24 hours a day. We process all passed quizzes and file the credits with AIA, IDCEC, RCEP, and USGBC from our sister site GreenCE.com. New online courses will be developed by our team and viewed by design professionals as a 50-60 minute voiced over video. We believe video courses offer a more enjoyable experience, but we also see a lot of success with our traditional slide-deck style of course. Each month you will receive a detailed list of who completed your courses so that you can continue relationship building.
LIVE WEBINARS
Webinars are a very time efficient option. Webinar events offer the ability to speak to over 100 professionals in only one hour of your time. We will market and moderate the course, process credits, and guide you through the process from start to finish. After the webinar is complete you will receive a detailed list of information about those who attended your webinar so you can follow up with questions they have and earn their trust as a product expert in your field.
FACE TO FACE
Face to Face education offers your product reps the opportunity to present a sponsored course in person or virtually to architecture firms across the country. We will register your course, report member credits to the AIA, maintain records as required by the AIA, provide course takers with their Certificate of Completion, and advertise the course through our online course listing and extensive A/E database. Like webinars the live classroom style continuing education adds a personal and exclusive touch. Face to Face education allows you to speak directly to specifiers and project architects to ensure that they understand your building product.