Pay Attention: You Either Got Your Product Specified or You Didn't
"Let's talk about something important! Put that coffee down! Coffee's for closers only," said tough guy Blake in the movie Glengarry Glen Ross. You either made the sale or didn't. No one cares why you didn't bring in the deal. No one cares about why an architect didn't specify your product.
As author Jeffrey Fox says, "the hunter either comes home with the game or doesn't. His family eats or goes hungry." Product reps either get their building product specified or they don't. Excuses, acts of God, poor outreach, etc. are not going to cut it in the specification game.
Specification Decisions
Architects, specifiers, designers, owners, and contractors make the decisions of what building products to use. Typically, design professionals create the project, produce drawings and specifications, and then take on the role of "observer" during the bidding process.
Thousands of product decisions are made for a typical construction project. The trick is to reach the appropriate person at the appropriate time during the specification process. The most suitable person to reach out to could be the owner, architect, engineer, contractor, interior designer, or consultant. Product reps should maximize their efforts by reaching out to design professionals during the design development phase or contract documents phase.
Why Products Don't Get Specified
There can be a million reasons why a building product doesn't get specified but we can narrow the reasons down to a few core reasons. Most product reps fail to get their product specified because they can't reach the decision maker, or they lack the resources to get their product specified.
You can't get specified unless you talk with the decision maker. Getting face time with the decision maker can be difficult. Even a phone call or an email response can be like Mission Impossible. Why would the architect, designer, specifier, owner, etc. speak with you about your building product?
How to Reach the Decision Makers
In our blog, How to Get Specified by Architects, we discussed two key concepts for product specification: brand awareness and AIA continuing education course. Both are crucial. Brand awareness can be defined by the extent to which your building product is recognized by architects, specifiers, contractors, interior designers, engineers, etc. Brand awareness is the first step for product manufacturers as it affects the specification opportunities that are made when it comes to the phase of product selection.
Education is a significant strategy to build awareness about your building products. Education equals specification. If an architect or specifier does not know about your product, its benefits, its applications, how the heck can they specify it? AIA online continuation courses help architects maintain their mandatory CE hours while learning about your products. Education can also include lunch and learns, webinars, and industry events.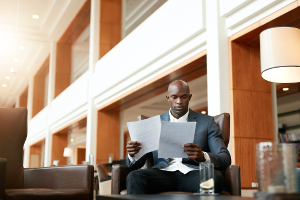 Specification Documentation
Building product manufacturers that don't have the proper documentation reduce their specification opportunities dramatically. Most manufacturers have spent tons of budget money developing websites to promote their brand and products. So, what documentation should be made available on a manufacturer's website?
Guide Specifications
Guide specifications are specification section "templates" containing editing notes to assist architects, specifiers, and designers in product selection and specifying. They are prepared according to CSI/CSC principles so that they can be integrated into a Project Manual along with many other sections needed to complete a project. 3-part Guide Specs should be made available on your website and provided in hardcopy.
Health Product Declarations (HPDs)
HPDs are crucial for product manufacturers working on LEED v4 projects, WELL projects, and other green building systems. HPDs can contribute points in LEED v4 for the MR Credit: Building product disclosure and optimization - material ingredients. The most significant AEC firms in the country are requesting HPDs for LEED and WELL projects. HPDs are the most cost effective way for a manufacturer to contribute to a LEED project.
Environmental Product Declarations (EPDs)
EPDs are being requested by many firms as well. They are cost prohibitive for some manufacturers which makes the HPD a first step in the right direction. EPDs are created according to internationally harmonized standards and are third-party verified. EPDs can contribute up to two points for LEED credit MR: Building Product Disclosure and Optimization: Environmental Product Declaration.
LEED Product Documentation
LEED Documentation ensures you have the product documentation to get specified on LEED v4 projects. LEED product data helps architects and specifiers in product specification. Project teams need a credit-by-credit list of your product LEED contributions. If you want to get your products specified on LEED v4 certified projects, you must have LEED product documentation.
Finally, building product manufacturers shouldn't put up obstacles for designers to access this critical information. No registration pages, no cookies, no firewalls to prevent access to info to specify products. What strategies do you use to get your products specified?
For more information or to discuss the topic of this blog, please call Brad Blank at 360-727-3528.