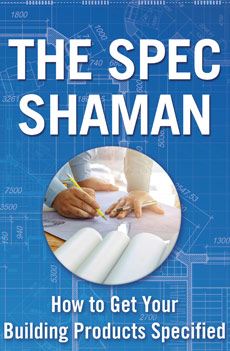 Spec Shaman: Getting Specified
Building product manufacturers who want to get specified by architects can find strategies and suggestions in our weekly blog posts. Building product specification is crucial for manufacturers and our team offers the best resources available. Blog post topics include: 3 part CSI guide specifications, AIA continuing education, and building product rep training. Building product manufacturers who want to get their products specified can check our platform every week for valuable information about the AEC industry. Guest bloggers are always welcome. Please contact us for submission information and requirements.
On:
Sep 7, 2018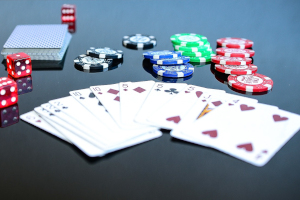 The world of product manufacturing is a gamble and full of risks. So many variables outside of the manufacturers control can affect the outcome, and this has been the case since the beginning of product manufacturing. But with the speed that the AEC industry is changing, it's easy to get overwhelmed or wonder if your product will become obsolete in the move toward sustainability, regenerative, and resilient architecture, design, and construction.
On:
Sep 4, 2018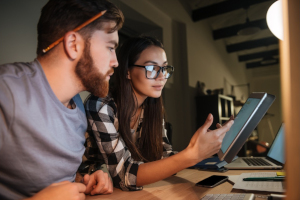 There are three primary components of e-business that affect building product manufacturers. E-commerce, e-shopping, and e-customer service. All these components existed in the pre-internet age but in old school market behaviors. E-business has empowered the customer like never before. Customer empowerment has changed the marketplace forever.
On:
Aug 31, 2018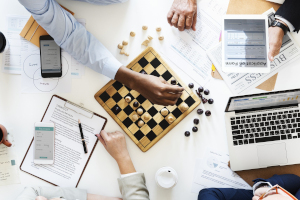 In the past, construction has primarily been a skilled labor job that offered a decent wage and required specialized skill set. While it's an innovative industry, its use and integration of cutting edge technology has been slower when compared to other industries, maybe because there hasn't seemed like a crossover was needed. Traditional construction has been the way things have always been done, and even with challenges, it presses on. But things are changing, and it's exciting.
On:
Aug 28, 2018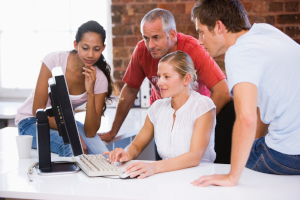 It is crucial that building product reps ask the right questions in meetings with design professionals. The building product rep must understand the customer's concerns, objections, budget, timeline, needs, etc. It is important that a building rep determines the client's major problems and how to solve them.
On:
Aug 24, 2018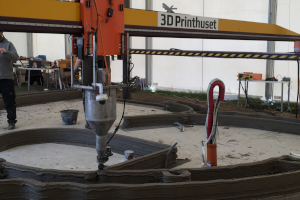 I'll admit, 3D printing has intrigued and confused me since I first learned of it. I didn't understand the materials used or the processes, especially in reference to big things like organs and buildings and medical devices! But last month, I read an article about Project Milestone in the Dutch city of Eindhoven. It is a planned community of five homes built through 3D printer fabrication.
On:
Aug 20, 2018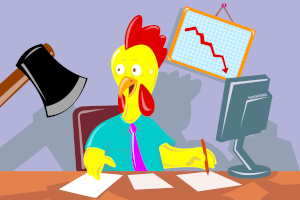 According to author Steven Pressfield, in the animal kingdom, individuals define themselves in one of two ways- by their rank or by their connection to a territory. Many people define themselves in society according to a pecking order like a wolf pack. Others define themselves in the hierarchy by their connection to territory such as a home base or hunting territory. How does this theory apply to building product reps?
On:
Aug 17, 2018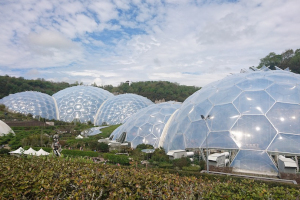 Regenerative and sustainable. I thought they were the same thing and interchangeable. But was caught in the internet spiral of clicking from one article to the next the other day and I discovered that, while they are similar concepts, they differ in one pivotal way. Linguistically, both terms have meanings that differ a bit from how they're actually used.
On:
Aug 13, 2018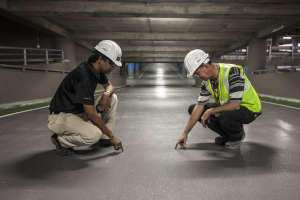 Are there four magic steps to getting your product specified? According to best-selling author Jeffery Fox, there are four steps to every sale. Product reps should always be working on these various steps through the work day to close any deal. What are the four steps of every deal that can be applied to getting specified?
On:
Aug 10, 2018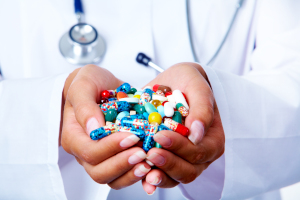 Do you need a prescription for your condition? Are your products not getting specified? Are you suffering adverse effects due to specification starvation like lost revenue, bankruptcy, or losing your log cabin on beautiful Lake Eerie? Specification supplements maybe the answer for you.
On:
Aug 7, 2018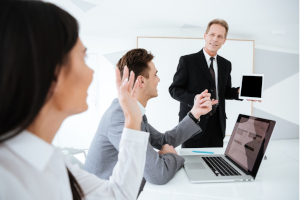 How does a building product manufacturer avoid extinction? As the marketplace changes from the age of the seller to the age of the customer, the rules of the game have dramatically changed. Only visionary manufacturers stand a chance of succeeding in the 21st century. What are the 5 signs of a visionary product manufacturer?
Pages